Steiner Combi Pump Gold Edition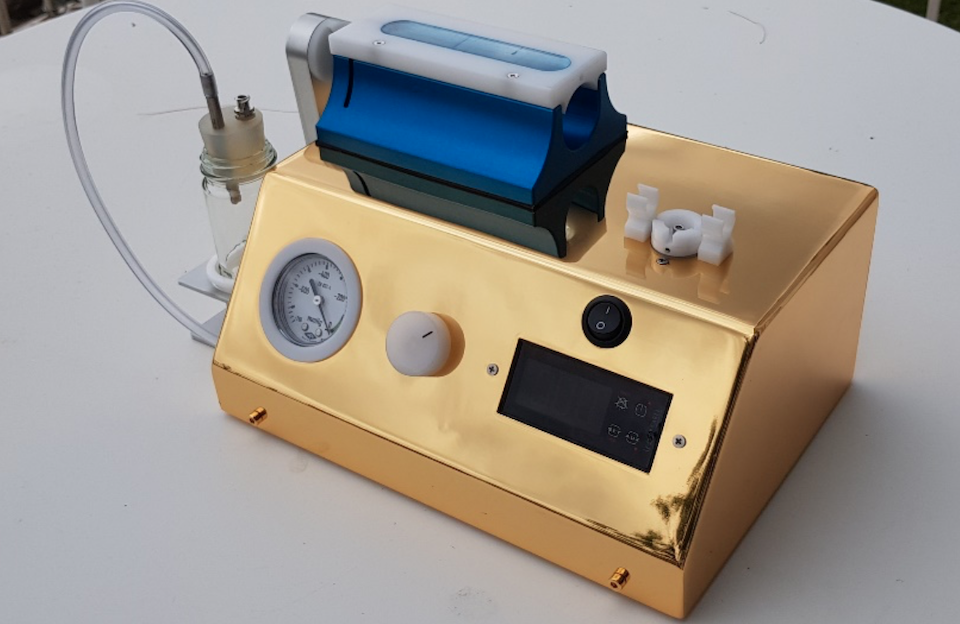 The Steiner Combi Pump is the first patented electronic pump worldwide combining aspiration and flushing in 1 device. It can be used with any Double Lumen Needle on the market or with Steiner-Tan Needles.
The Steiner Combi Pump is the product of IVF experience since 1988.
The pump is compatible with the "HSW 50 ml Norm Ject" syringe or another syringe with exact same dimensions.
For more information please visit Steiner Combi Pump.